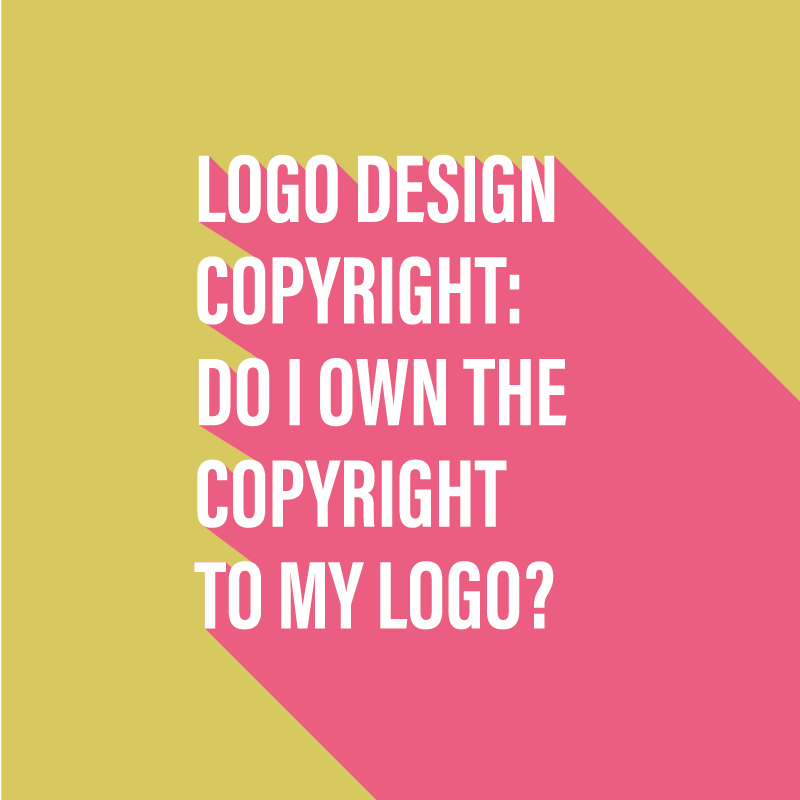 When you have a logo created by a graphic designer, who owns the logo design copyright at the end of the process?
Having created many, many logos in my 19 years of commercial design experience, I'd like to give you some advice that will stand you in good stead for any future interactions you may have between yourself and a logo designer.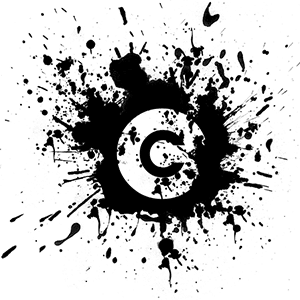 A logo is no different than a photograph. When you hire a photographer to shoot a photo, they will charge you a fee and give you a copy(s) of that photo but you will usually have to pay considerably more if you want to own it. In most cases a photographer will retain ownership (Copyright) of any photograph that they have taken.
You can also see this in action on stock photography websites where they will charge you one fee for certain usage e.g X number of prints or page views online. Or if want an extended licence to use the image in an unlimited capacity or to use on items that you will be selling to make a profit.
Even after all of that, the original photographer still holds the copyright to that photograph and can stop someone using their images if they do not like the purpose it is being used for.
Copyright can be a minefield to even the most educated, due to its intricacies and legalities. Who owns the copyright to a logo design is, funnily enough, not really something I get asked much, if at all by my clients. However it is an important topic to discuss.
For myself, when I create a logo design for a client and that client has then fully paid for the logo, then that logo is now theirs to do with as they please. That however does not mean that they own the copyright to that logo. As the creator of the logo, I am by law the copyright holder of that piece of artwork.
For my client to become the copyright holder I would need to transfer this over to them in writing using a simple transfer of copyright form.
So why don't I just do this when a client has paid me for the design work on the logo?
Please read on.
Be clear about copyright from the start
It is vital to have a clear conversation at the beginning of the logo process with your designer about copyright. This will help with your decision on whether you are happy with that designer's terms and conditions and position on logo copyright before any money ever exchanges hands.
If you were my client and you wanted me to hand over the copyright of the logo to you at project completion, then I'm happy to hand over copyright in exchange for being able to use the logo in my portfolio.
Other designers may not work the same way I do and will want to charge extra for copyright transfer, so again, it is best to find this out at the start.
Why do you need copyright ownership?
The main circumstance where you would want to hold the copyright to a logo is if you wanted to register it as a trademark. Being the copyright holder will ensure you have the legal right to pursue trademark on the design / wording of the logo.
Trademarking logos and brand names is something that you can do yourself for around £170 in the UK, but I would highly recommend that you seek out the services of a company that specialises in trademarking logos.

The company I used to help me register Pixels Ink® and Rock Your Brand® as trademarks was Trade Mark Wizards.

They were incredibly helpful and helped me out when one of my registrations was challenged by a much larger company.


i intend to create a video about the process I went through and will post it onto my YouTube channel when it is completed.
When you meet with your designer to discuss the creation of a new logo or the updating of a current one always make sure you ask about who owns the copyright to the logo at the completion of the project.

It may be something that your designer hasn't even thought about, which wouldn't be great, but, after reading this blog post you at least now have the information you need to make sure that all of the i's are dotted and the t's are crossed before any work begins.

Stay Creative,
Col