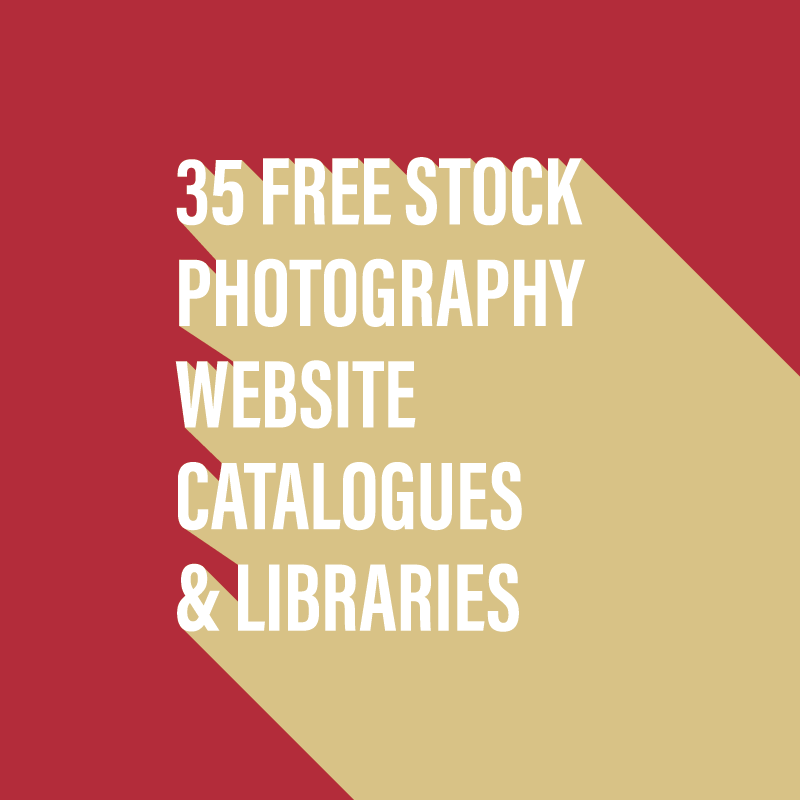 Great stock photography can make or break a design project. I've watched people slave for hours over perfect copy text for their leaflet / website / brochure and then pepper it with sub-standard amateur photographs, or even worse......CLIP ART!
There really is no excuse these days to have poor photography in your designs. Even if your photography budget is £0.00 there are many stock photography websites out there where you can get professional level images for free. Even better, you can use them in your commercial projects!
Here I've listed 35 stock photography websites that give you access to literally hundred of thousands of free images that you can use.
Pixabay, Pexels and Unsplash are the most popular sites, but many of the other sites listed here have more original and unique imagery.
It is very important that when you visit any of these sites, that you double check their terms and conditions. A site offering free images when I originally posted the link may have changed its terms over time. Also, some sites allow users to upload images with no checks whatsoever and so there may be images there which are not covered under the Creative Commons license.
To use images freely they must have a Creative Commons Zero (CC0) license. This means:
• The pictures are free for personal and even for commercial use.
• You can modify, copy and distribute the photos.
• All without asking for permission or setting a link to the source.
So, attribution is not required.
You really don't want to fall foul of copyright law. To find out more about the hazards of using images illegally please check out this blog post on image copyright.
What about paid stock image sites?
There will be times where the free stock image sites may not have exactly what you are looking for. In those instances, it is worthwhile checking out a paid stock website like Adobe Stock or iStock.

These sites generally have much higher quality photography and a wider range of photos. Prices for paid stock images can start from as low as £1/$1 with some offering monthly payment plans where you can download a set number of images per month for a flat fee.