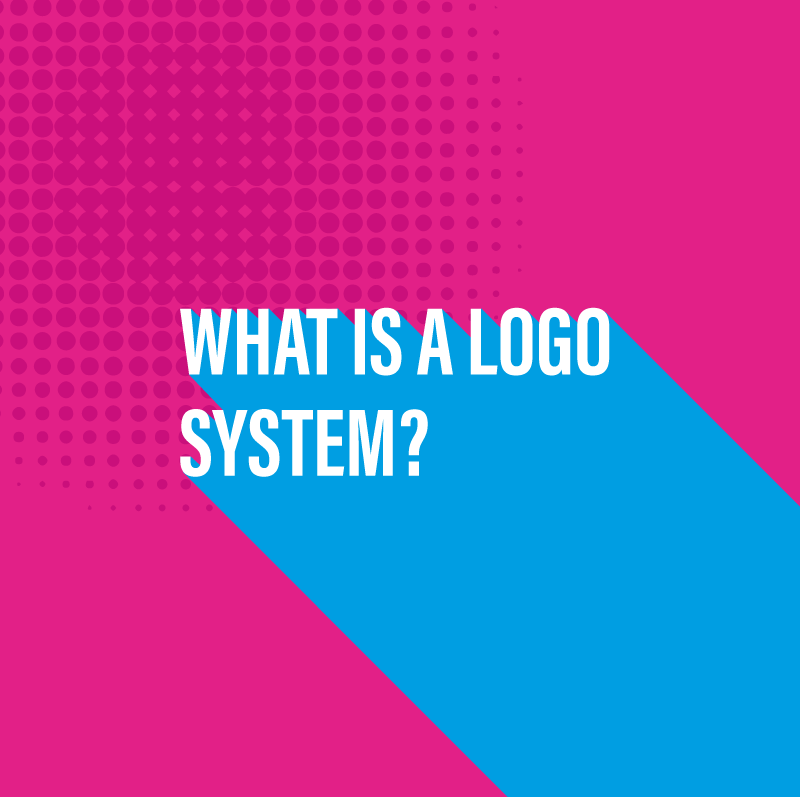 Consistency of logo design
When most people think about logos, they think of one logo that never changes, one that we see all the time in the same form. In other words, it's consistent across all of the brand's identity and remains a static design which is a constant signifier.
Consistency is essential when it comes to brand, and it's a message that I give to my clients and reiterate in my content.
Using a consistent logo design builds familiarity, recognition, and awareness.
But what if you're missing a trick by just having that one logo? What if you had a logo system? What difference would that make to your brand?
To better understand what a Logo System is, let's take a look at the examples below.
Logo systems and the MTV generation
Cast your mind back to the 1980s. That is if you are old enough to remember them!
It was at this time that I first became aware of logo systems, although I didn't know that was the term, I was only 11 or 12 years old at the time!
Music Television, or MTV as it is better known, had been going for a few years, and they were utilising a logo system for their TV channel.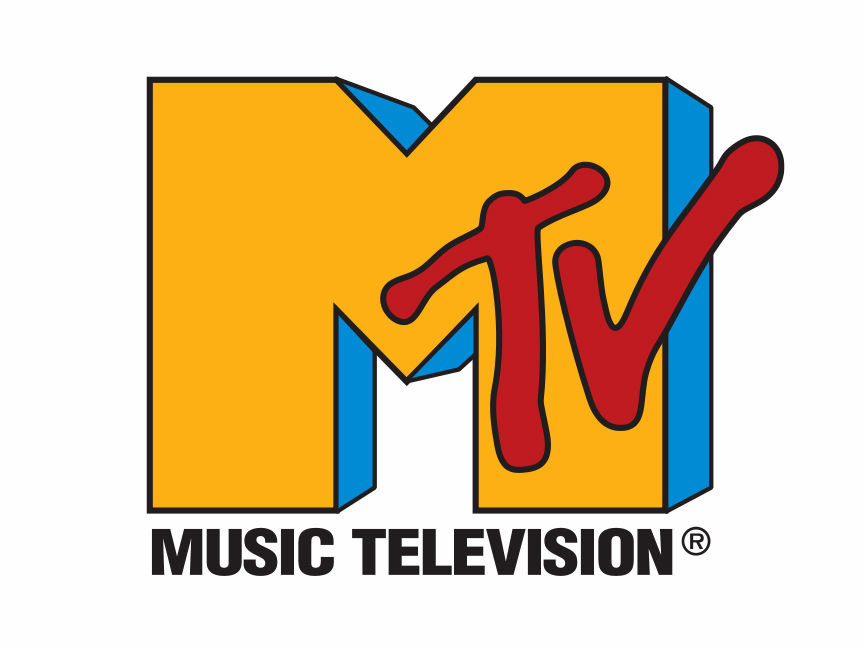 Every time I tuned into MTV, their logo looked different, a different style, but I could still instantly recognise it as the MTV logo. That big, bold M, with the small TV letters up in the right-hand corner.
MTV gave artists, designers and animators free rein to take their logo and put their mark on it, the crux being that the recognition of MTV still had to be there.
Most of the time, it didn't feel as though there was a specific meaning or purpose behind it; it was just something crazy to animate and be visually attractive because Music Television was all about videos and catching attention.
A logo system allows you to use your logo more flexibly and fluidly.
For example, you might notice around Pride Month that many companies adopt the rainbow logo in support and celebration. Or, at Christmas, companies might add a few festive touches like snowflakes to their website or packaging.
Logo systems allow you to leverage events, holidays and traditions to align your brand with people who celebrate those things.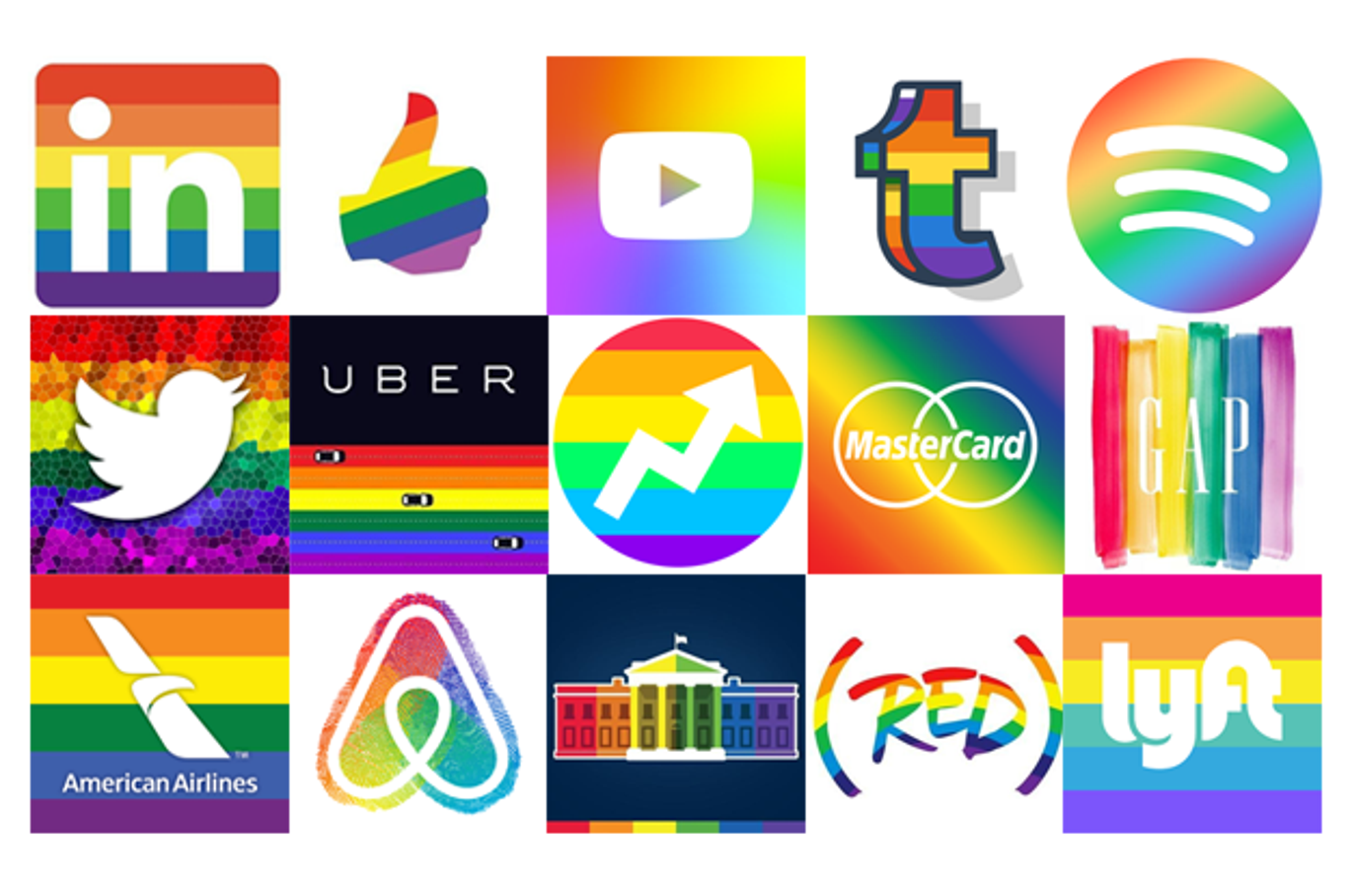 Examples of big brand's changing their logos to reflect the Pride celebrations
Move on a few decades from the MTV days, and logo systems are now more sophisticated, meaning and purpose now playing a large part in the design.
Let's take a look at some logo systems that deliver messages directly through the logo itself, where elements such as those listed below are visible, yet that underlying logo shape is still there so that the audience recognises the brand instantly because of their;
Vision

Philosophy

Cause

Character
The Google Doodle and Hilary Clinton
If you use the internet, which you must do as you're reading this, you'll recognise this next logo system. It's the Google Doodle.
Similar in some ways to the MTV approach, artists play with the Google logo, but this time there is a purpose behind the design.
The change in logo is there to promote things like a good cause, an invention, a famous person, or an anniversary among others. There's no supporting information; there's no tagline or text snippet, just the Google logo with a new look.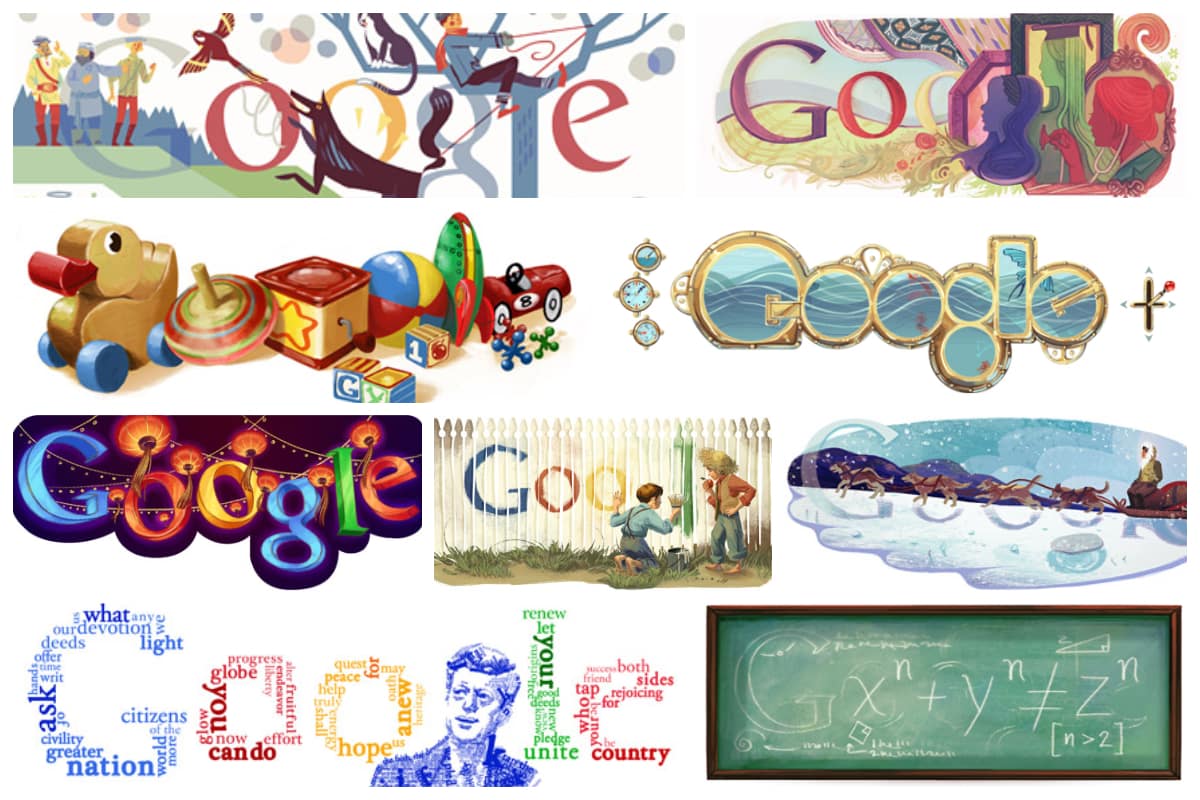 It's not just brands that sell products or services that can benefit from this type of branding; people can also use a logo system. For example, Hillary Clinton used this approach for her 2016 US presidential campaign.
Hilary's is an example of a logo system that needs to communicate with the different beliefs, loyalties, and concerns of potential American voters.
The primary logo is a bold but straightforward letter H, incorporating an arrow pointing forward. The campaign uses that simple logo as the perfect container for adapting various images and illustrations, which communicate ideas to the intended audience and acknowledge multiple political issues.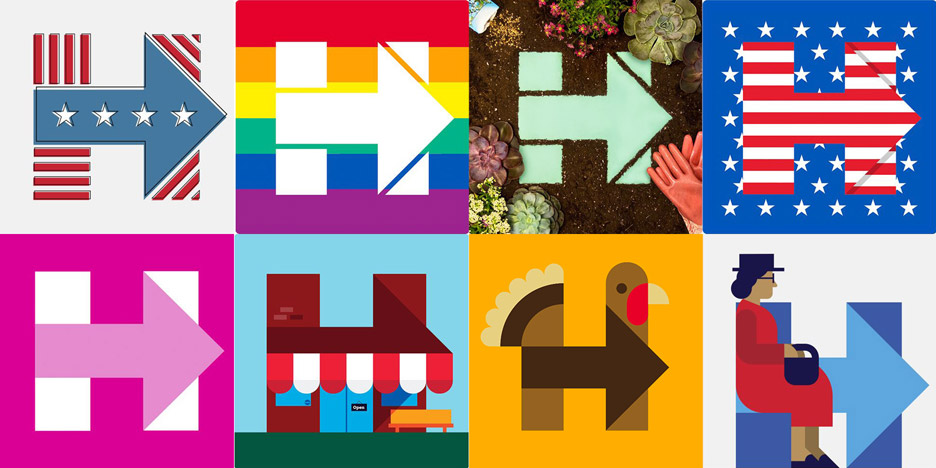 Moving from print to digital with logo systems
You might know if you follow me on social channels that I'm a bit of a comic book geek, so I couldn't talk about logo systems without mentioning the logo system from DC Comics.
Back in 2012, they developed a logo system to showcase their different comic book characters by adapting the C in their logo to reflect characters' costumes and insignia. Instantly recognisable to any DC fan or movie buff who likes watching superhero movies, it also helped raise brand awareness of each of their characters to those who were new to the world of DC superheroes.

As superhero movies became big business, both live action and animated, DC needed their logo to be effective in both traditional printed comics and digital media. This new system helped promote the parent brand and all of its superhero properties.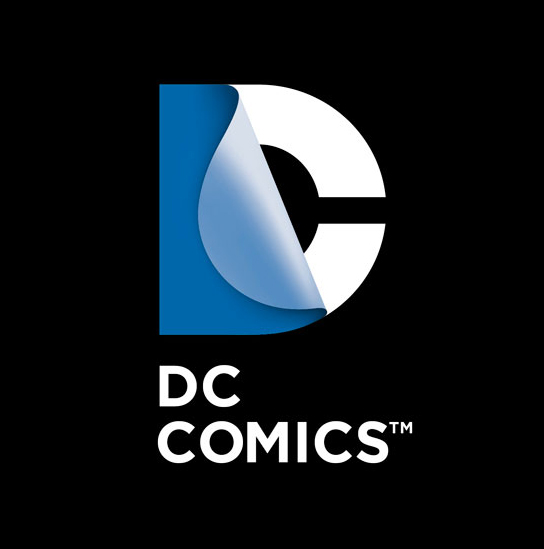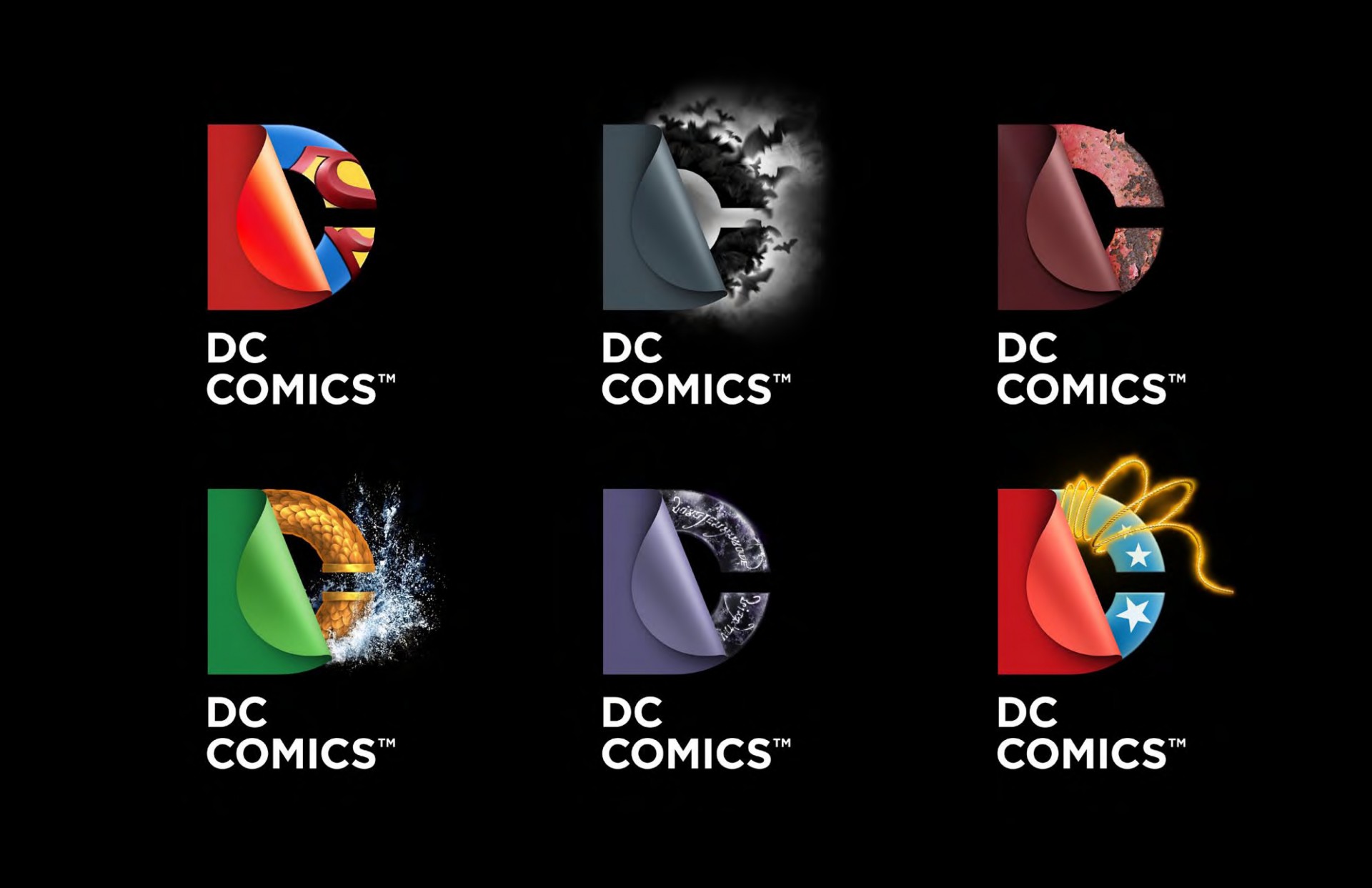 It was a clever idea to use their logo to showcase a range of characters that DC owns. Sadly, in my opinion, they made the decision to change their logo to one that harkens back to the traditional years of DC and dropped the logo system above.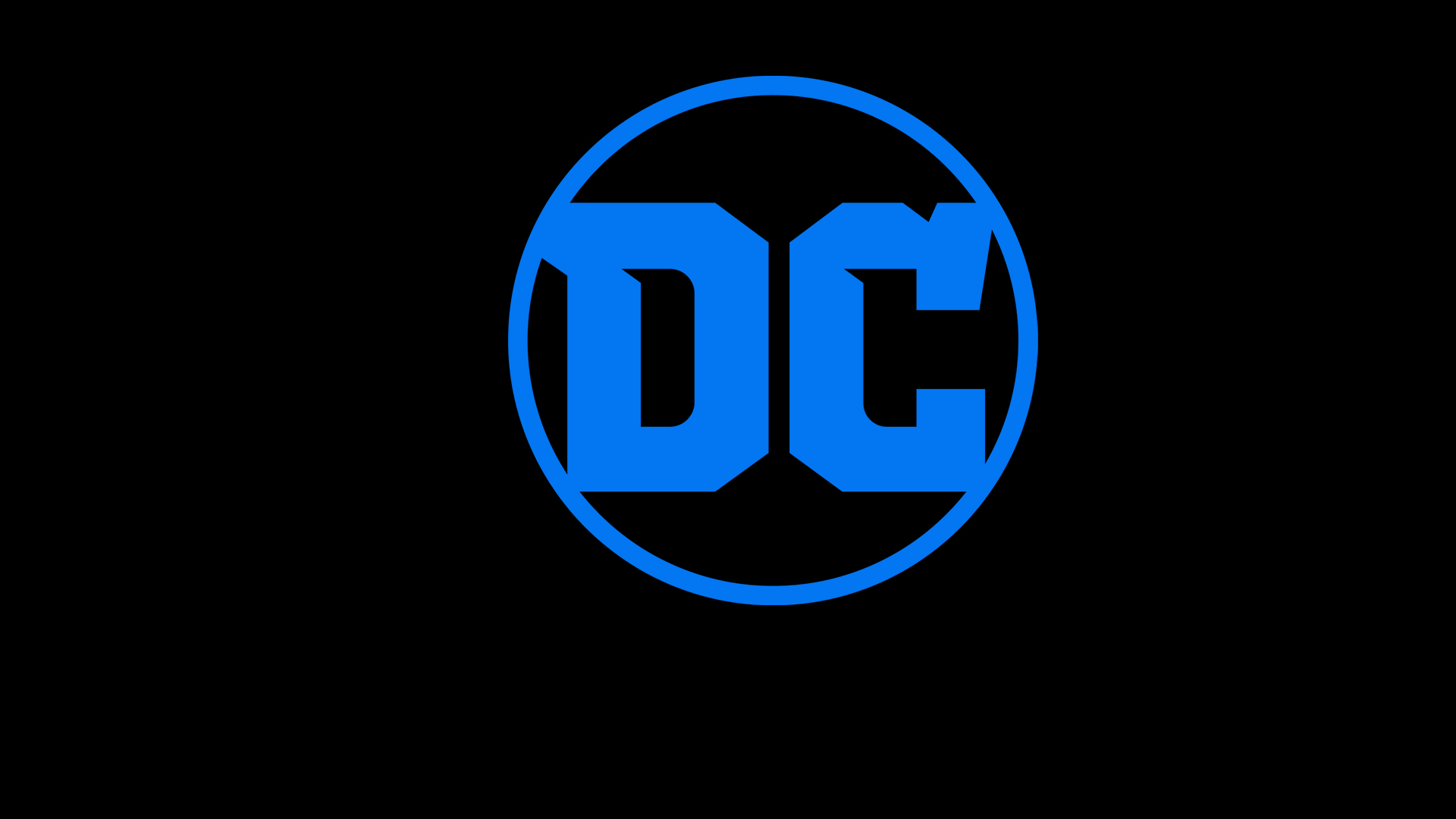 Logo systems - things to consider
Should you use a logo system, or should you stick to having just one logo?
Of course, a logo system gives you that extended freedom to do much more with your logo and branding, but there are some significant factors to consider beforehand.
- Budget -
With one logo, you have an economy of scale. You only have to create printed materials or digital content with one logo ident.

If you have a logo system, you're going to have multiple versions of your logo, which means numerous things you're going to have to produce, which will probably require multiple times the budget.
- Diverse Brand -
Do you have just one service or product, or do you have many that could benefit from a logo system, where each has its logo derived from your primary logo, but you change them up?

When it comes to a logo system, you're generally breaking boundaries with your brand and breaking the boundaries that people expect of brands.

Using a logo system, you are trying to be different; you're trying to get noticed. So, if you've got that adventurousness about you and the bravery with your brand, then a logo system may be right for you.
- Audience -
Are you targeting multiple audiences?
Would having a logo that is specific to each of your audiences be helpful to you?
A logo system might help to create some separation whilst retaining overall recognition.
Will a logo system work for you?
When it comes to embarking on creating a logo system, be under no illusion, it can be a monumental amount of work, depending on how many you want to make.
If you are looking to explore this further, take some time to consider the points above and why you'd be using a Logo System. Are you reacting to seasonal changes or events, and do you have the speed and budget to make this change and use it to its full potential?
For any brand willing to go on that journey, the rewards can indeed be great. In addition, there's scope for experimentation and exciting ways to create new visuals for your audience.
As always, the core to any successful brand element is a solid foundation and consideration for your business goals, values and onliness.
If your mind is already racing with possibilities or need some guidance on whether this is the right direction for you, let's talk.
You can book a Power Hour consultation call, and together we can look at your existing logo, discuss where you envision using a logo system and how you could benefit the most from implementing this strategy.
To do that, click the big red button below and let's Rock Your Brand®!
Stay Creative!
Col