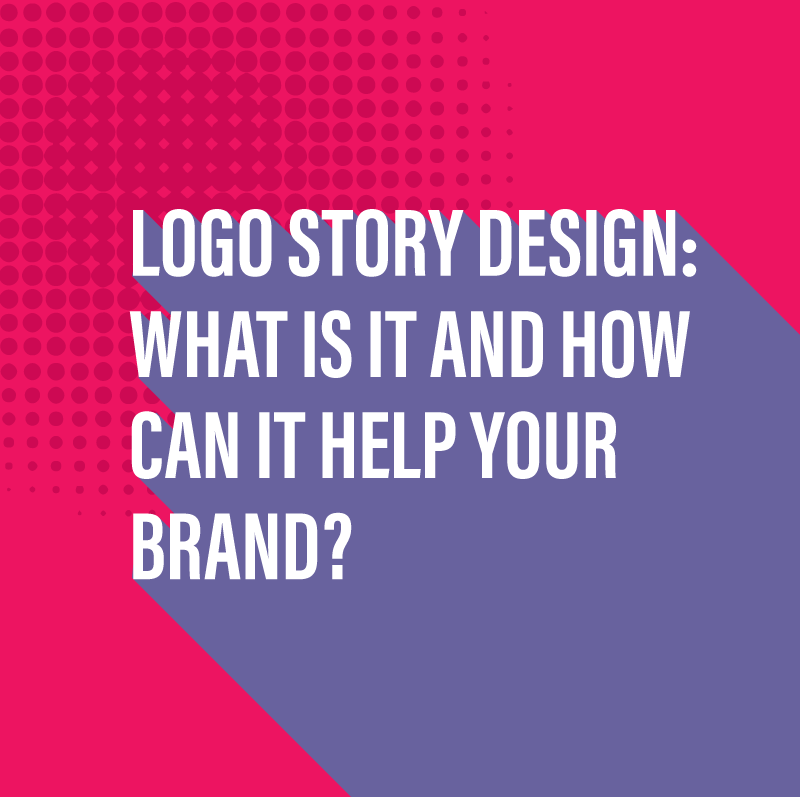 Does your logo have a story?
A logo is more than just a piece of artwork that sits at the top of your web page or on a business card. It acts as a memory hook for your brand, to convey meaning, feeling and emotion. You can have a logo story.
There are many visual elements to a logo; size, shape, colour, font. Rather than be choices from a personal taste perspective, it is much more effective when they connect to elements of your brand - for example, if your brand is in the financial sector, you may want to choose a cool, calm blue colour rather than red. or if you want to convey a feeling of fun, you can choose a quirky font.
Taking a modern approach to brand storytelling can transform your logo. Changing it from being just a piece of artwork and into something that conveys a story element about your brand.
How can you tell a story through your logo?
1. Creating a story behind your brand?
2. Your logo is like a book cover
3. Descriptive logos connect with audiences
4. How can you avoid cliché logo designs?
5. How to add story elements to a logo?
6. Customers want brands to have meaning
7. Ready to add story and meaning to your brand identity?
For those of you who don't like to read blog posts, here is a video version 😃
Creating a story behind your brand?
When you have a story around your brand, it makes it easier for people to remember who you are and associate with what you do or the product you sell.
Take my brand, Pixels Ink®, there isn't a complex and deep philosophical meaning behind my brand name or logo, but there is a story. I studied animation for my degree, and back in the early 2000s, there was a chance that I was going to be starting up my own business, and it needed a name.
The most recent film at that time was Monsters, Inc., and so I started to think, how can I tie in my love of animation into graphic design? How can I bring the two together?
I was also considering a business name that combined both the digital and the more traditional print side of graphic design, pixels for the digital side, and ink for the print side.
So, the name Pixels Ink was born, thanks to some inspiration from Mike and Sully, and using a pun of the abbreviation of incorporated in Monsters, Inc.
There you have it, a bit of a back story to the name of my company. It's a simple story, but it has a fun side to it, a play on words, and speaks about the services I offer. It also gives a bit of history about where I come from and my passion for digital and traditional design forms.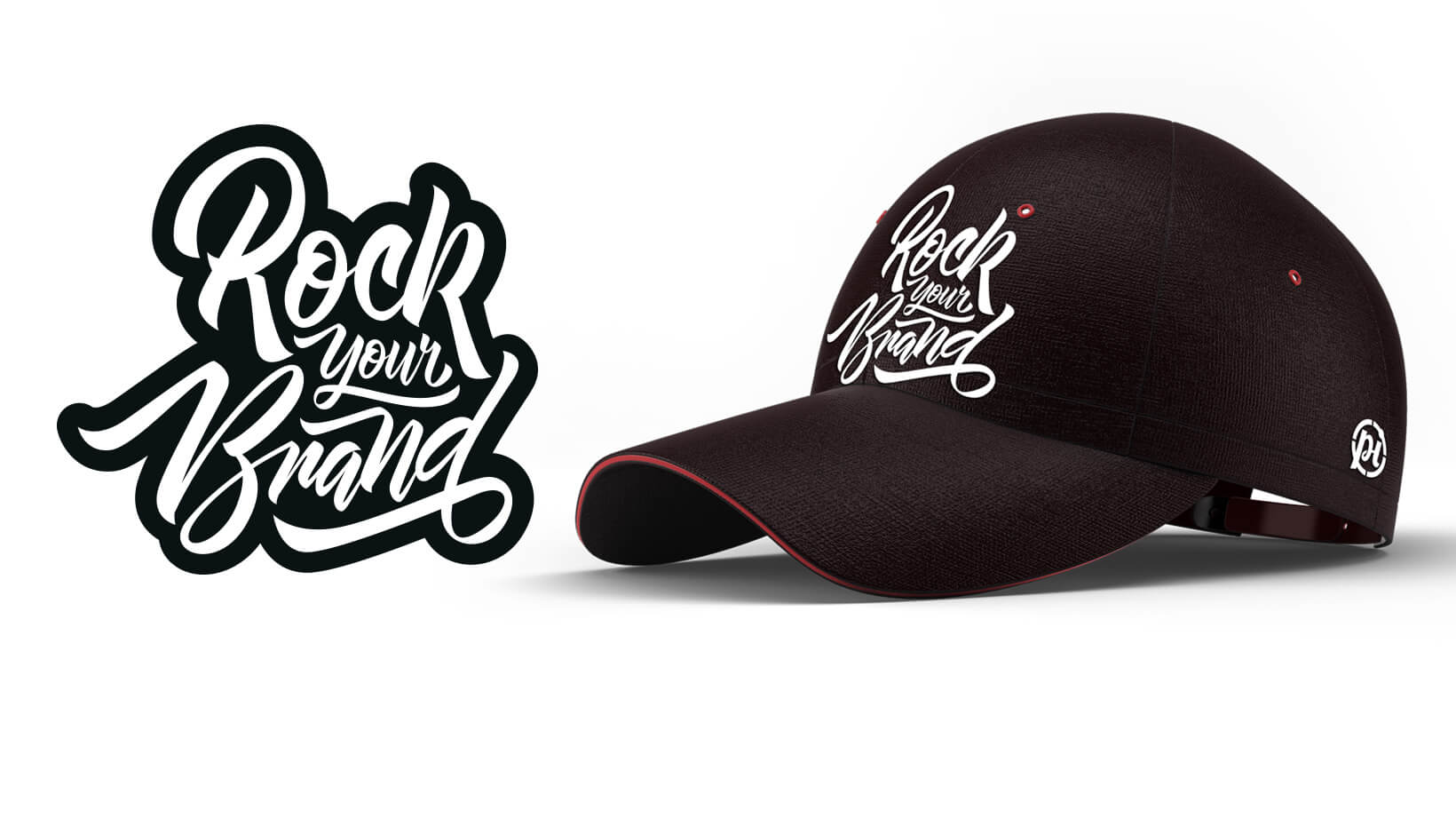 Another example would be, Rock Your Brand®. This is the name of my monthly newsletter for those that want to grow their brand, you should join it 😁

Rock Your Brand® came about as I wanted a separate business arm that focussed on brand strategy, and Pixels Ink® would focus on brand identity design services.
With Rock Your Brand®, I want my clients to feel like they are the front lead in a rock band. Full of confidence, charisma and ready to tour the world. Singing (metaphorically) and telling stories through their branding and marketing of what they have to offer. They can build up a base of loyal brand fans.
Yeah, it's a little bit cheesy, but it's also fun, which is one of my brand's core values.
Helping clients to rock their brand also ties in with my love of rock and heavy metal. I was a rock DK for over 20 years (still dip my toe in now and again), and it felt like a natural extension for me to name my new brand after something I love.
If your brand feels natural to you, it makes it easier to work with, and everything that you do will flow better, especially when it comes to your branding and marketing.
Your logo is like a book cover
Over time your brand might change visually or even in direction, but your origin story will always stay the same. Your story will help your audience understand your business and add personality to the brand.
Think of your logo as your book cover. It represents your brand, can evoke emotion and personality. Incorporate some visual elements of your brand's personality and/or story into the design.
Your logo doesn't have to be overtly related to your backstory or what you do, but there are subtle ways in which you can work the story behind your brand into your logo to make it more descriptive.
Descriptive logos connect with audiences.
A 2019 study by Harvard Business Review looked at what makes the most effective logo. They questioned whether companies benefit more from having a descriptive or non-descriptive logo.
For example, a minimalist logo like the McDonald's yellow arches is a non-descriptive logo.
Burger King's logo, on the other hand, is descriptive. It directly references its business product through its name and visual components in the logo.
The study focused on 597 logos and discovered audiences felt it was easier to understand what a brand's service or product was when they had a descriptive logo and were more authentic.
However, this was more than just preferences. The simplicity or complexity of a logo can have a direct impact on brand equity.

The above does not mean that you HAVE to have a descriptive logo. There will be situations where a more abstract icon/symbol will be more suitable for a brand.

How can you avoid cliché logo designs?
During the logo creation process, we use the following to guide us:
Core values

Brand ethos/purpose

Target audience

Personality/archetypes
These focus areas are then combined with textual and visual elements to add further meaning and tone. By working with your core brand strategy elements, we can build a logo that connects to your brand's substance; its values, vision, mission, purpose and personality.
Creating something fresh and unique for your brand can be a tricky process. With millions of brands worldwide and millions of logos, we can create an identity that is meaningful for your brand by leveraging your story.
As your logo designer, it's my goal to create something that becomes a memorable part of a company's brand identity.
I need to create a logo for you that exists beyond the usual suspects of business stationery and website pages. Something versatile and adaptable for any given branding situation.
The graphical elements and your origin story should link together, even if subtly, to create a cohesive brand identity. A logo, or aspects of it, for use in your broader branding and marketing.



How to add story elements to a logo?
There are three main areas I'd look for here.
A solid brand strategy that clearly defines your brand's purpose, goals and personality.


Thinking outside the box and differentiating yourself from competitors. What is different about the product/service?


Positioning and considering your target audience.
Define what your company stands for. You want to represent your industry with a clear message relating to your industry.
What role does your company play in your customer's life and the lives of your employees? What is your purpose (your WHY)?
As we've discussed, your logo can incorporate nods to your service, product industry and backstory. Just because you own a bookshop doesn't mean you have to include a book in your logo though.
The design process looks at clever ways to incorporate shapes or elements of your industry without being too overt, allowing you to be easily differentiable from your competitors, whilst remaining easily identifiable in your trade.

Find your perfect position. You can use iconography, typefaces, shapes and colours, that will be particularly attractive to your target audience.
For example, a Nursery might use a childlike and fun font with bright colours in their brand identity, compared to a Law Firm which may opt for a more corporate looking font and cool blue hues that gives off a sense of calm and trustworthiness.
Below is a video case study of the rebrand I did for my client, Fresh Productions. In it you will see how we added storytelling elements to their logo design by adding elements that reflected their servicing offering and the choosing colours that reflected their brand personality.
Case study video of the work we did for Fresh Productions
Customers want brands to have meaning
A logo can play a significant role in your growth, but that will only happen if you've got a solid brand strategy behind it; your logo is just one ingredient in the mix of a successful brand.
Unfortunately, some companies skip over brand strategy. The logo is considered a necessity, but they see brand strategy as 'fluffy' or unnecessary.
Nowadays, consumers can more easily access a company, from their history to their corporate social responsibility, even their political stance, so it's more important than ever to consider your origin, values and ethos.

By not having a story, then chances are, you may end up with something far too similar to people in your industry. By having your own individual story, your logo, and wider brand identity is going to be unique to you.
When you're having your logo designed, dig deep, look for the story.
Doing that can lead you to a logo design that you may not have otherwise considered. It can help differentiate you from your competitors in a way that you didn't think was possible.
Ready to add story and meaning to your brand identity?
If you're looking to create or revisit your brand strategy to create a more effective logo and brand identity but are not sure where to start, please get in touch, and we can discuss how we can work together to help add meaning to your logo.
You can book a Power Hour consultation call, and together we can look at your origin story, discuss your purpose and your brand goals, how you've got where you are today and where you'd like your brand to go in future.
To do that, click the big button below and let's rock your brand!
Stay Creative!
Col