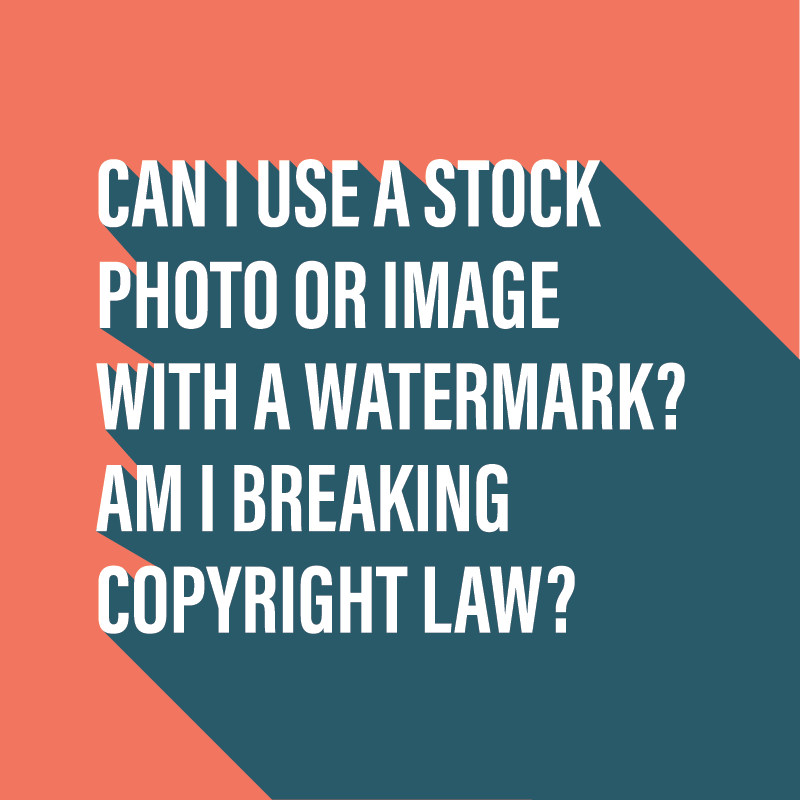 I see it all the time.
Businesses using watermarked images from stock photography libraries on their social media channels and blog posts, even in some cases on their web pages and printed materials.
If you use a watermarked image on any of your marketing materials, digital or print, without written permission from the rights holder then you are infringing the copyright of that watermarked image.
In the main, the perpetrators of this heinous (okay, let's say naughty) crime are completely unaware of the rules of copyright and don't know that they are in fact, breaking the law.
However, if you did end up in court, then a plea of "I didn't know it was wrong!" probably won't work as a defence strategy. So, I suggest that in order to avoid that scenario you read on and we keep you a law-abiding citizen.
In this blog post, I'm going to help guide you into some free image resources that will keep you on the right side of the law and will also make your brand look like a much more professional operation.
But I can't afford to pay for images!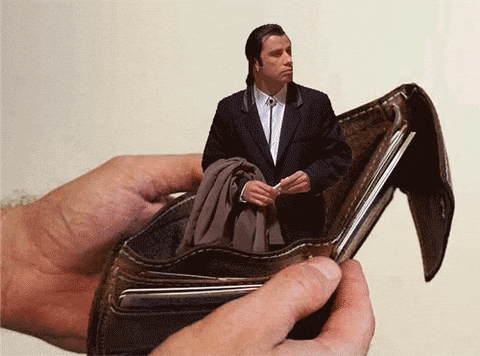 Okay, this is something I hear a lot - "I can't afford to / don't want to pay for images"
There are lots of stock photography libraries out there that have free images that you can use commercially, you simply need to search on Google and they will appear, but, I am going to save you from having to do that. At the bottom of this blog, I have left a list of stock libraries where you can utilise their images for free.
The quality of some of the images from these sites isn't the greatest, but then, you are getting to use the images for nothing, so really, you can't complain. The images you will have access to can be by amateur photographers and designers or images that paid for libraries have released from their catalogues.
If you are using a watermarked image from a stock library that requires royalty use payments, then you are taking money away from the photographer that took that image. Why should a business or individual be able to take and use someone else's work without paying the artist or creative that generated that work?
Many photographers make a living by selling their images on stock library websites. People casually lifting and using watermarked versions because they don't want to pay are essentially stealing money from both the company that lists the image and also the creative that owns the copyright to the image.
You know it looks unprofessional right?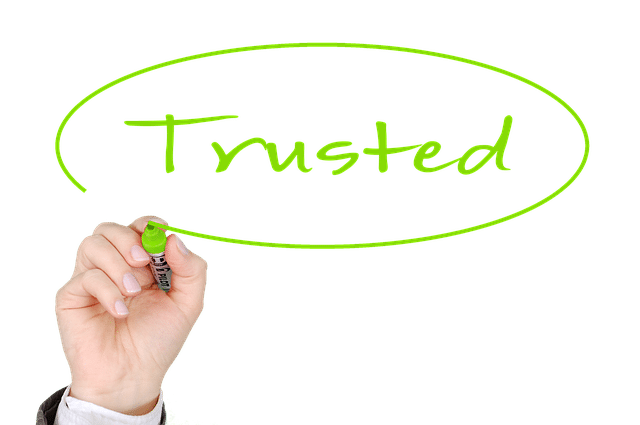 One of the biggest problems of using watermarked images is that it looks downright unprofessional and is damaging to your brand as a direct result of that. You also come off looking like a cheapskate.
Remember, EVERYTHING that you do has an impact on how people view your brand and a simple thing like using a watermarked image can set off doubts in people's minds as to other areas of your business and how you operate.
You don't want your audience looking at your branding channels and thinking you are stealing photographs. One of the main objectives that all brands need to achieve is trust. Anything that can put the trust between you and your audience onto shaky ground should be avoided at all costs.
If you haven't got the time to search for a free stock image then rather than use a watermarked one from a quick Google image search, don't use one at all. Add it in later when you do have the time or hold off publishing until you have a suitable image.
Is it really worth negatively impacting your brand for the sake of not paying £1 in some cases for an image that you really want?
Never need to use a watermarked image again. The following websites all offer images that are free for you to use. However, as websites change frequently, I would suggest that you take a moment to check their image usage guidelines.
Even though images are free to use, certain sites require you to leave an accreditation detailing the source of the image, so please check and keep to the rules.
Have you any examples of businesses using watermarked images on their branding materials?
If you do, then maybe you can point them in the direction of this blog post.
I hope you found this blog post useful. If you did, then please feel free to share the page link with others.