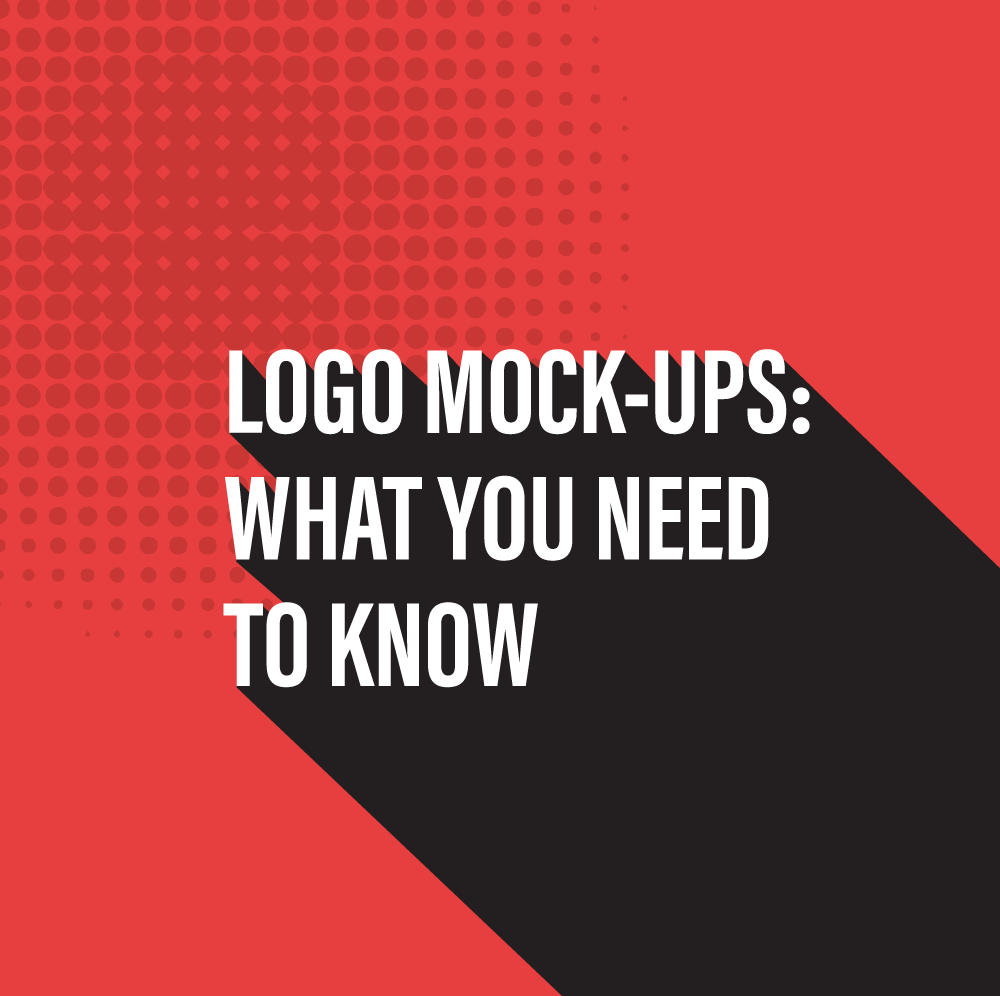 For those of you who don't like to read blog posts, here is the video version 😃
Why do you need logo mock-ups?
In business, we make mistakes, and things are often not perfect.

It is about trial and error, testing, analysing your options and approaching tasks from different perspectives to ensure you are hitting the mark.
Logo design is no different.
You could get lucky, and your first logo concept is perfect, but it is unlikely. It will take various iterations and trips back to the drawing board before the right one appears. And even then, it still needs to be tested. Is it versatile, is it adaptable, is it unique, is it appropriate (does it fit the brand)?
As with many things in life, if you want the best outcome, you have to work on it. That often means changing our approach along the way or checking this approach works for all situations.
When it comes down to testing two of the above logo criteria, adaptable and versatile, we can use logo mock-ups.

Think of all the situations where a logo might appear. If the logo design doesn't work, or it can't be used and still be recognisable as part of the brand identity, you will have to go back to the drawing board and create something recognisable in those situations.
If you are presented with a logo concept on a flat white page, it can sometimes make it seem dull and uninspiring. We don't often see logos in isolation. Therefore, it's good to see them in action.

Below are some logo mock-up images I created for my client, Evenbreak. I've created an in-depth case study of the Evenbreak project.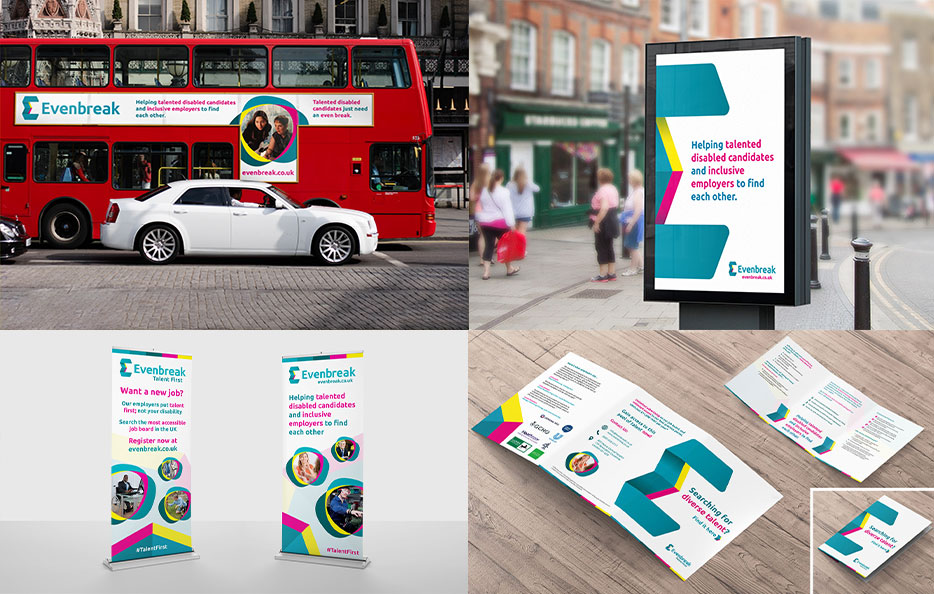 Logo mock-ups created for my client, Evenbreak
Creating

a versatile and adaptable

l

ogo
As I've mentioned, a logo should be unique, appropriate, versatile and adaptable. Logo mock-ups will help you to ascertain whether your logo meets those last two criteria - Versatile & Adaptable.
Request that your logo designer create mock-ups for you. It lets you see your logo being used in a variety of real-life situations. Ranging from a branded PowerPoint presentation to a banner, uniform, vehicle graphics or signage.
You can then be reassured that the logo you are being given is working in a wide variety of uses and situations.
Creating mock-ups is beneficial for both the designer and the brand owner. It lets both parties confidently see that the logo solution is the right one. Mock-ups are not just a bit of fun. They serve a vital part in the logo design process.
It may be that some logo designers do not include logo mock-ups as a default part of their logo service, and you may have to pay an extra fee for them to create them. Personally, I include logo mock-ups as part of my process. I feel it is an essential part of ensuring that the logo is going to be effective.
Without the mock-ups, I do not know whether that logo design is the right solution and unlikely that my clients will either.
Visualise how your logo will be used
There is nothing wrong with going with the first logo concept that you're presented with. I, for example, only present one concept design to my clients. Still, it is essential to understand how your logo will be used in various circumstances and consider your options before signing off on the logo design.
What looks excellent online might not have the same impact in print. Or what looks pleasant and professional on a letterhead might not look so great on other branding items.
The critical thing is to really visualise how you could use your logo, even if they're not ways you'd envisage yourself using it, look past the static design and see it in real-life situations.
When you work with me, I present you with several mock-ups and help guide you on making your final decision, making sure you've covered all bases, aren't rushing and save you from making costly mistakes as you build your brand.

The other benefit is that it helps the client to start to be able to visualise their logo items. When you present a logo on a blank page, it doesn't exactly spark the imagination.

I want my client to start thinking about how their logo could look on all manner of things. It builds excitement and energy for the brand identity. Eager for it to be shared to the wider world.
If you'd like to test out your logo on various mock-ups, there are various websites that you can use.

Two of my favourites are Envato Elements and PlaceIt.

PlaceIt is a browser based platform. You simply upload your logo and it will automagically apply it to the mock-up files they have.

Envato Elements on the other hand will require you to be able to use software like Adobe Photoshop to manipulate their mock-up files. However, you have more control and can be more creative with the final output.

Logo Mock-ups and the design process
Sometimes it can be hard to see how something fits into a process. So it can be advantageous to see the whole thing from start to finish.
In this video case study, you will discover how I work with my clients. How I create and present an effective logo design, including the role that mock-ups play.
Avoid making

costly brand mistakes
If you have a logo design project coming up that you'd like to discuss then please get in touch and I would be more than happy to discuss how we can work together to create your perfect logo.

Alternatively, you can book a Power Hour consultation call with me to discuss any specific brand related problems or questions that you have. To do that, click the big button below and let's rock your brand!

Stay Creative!
Col