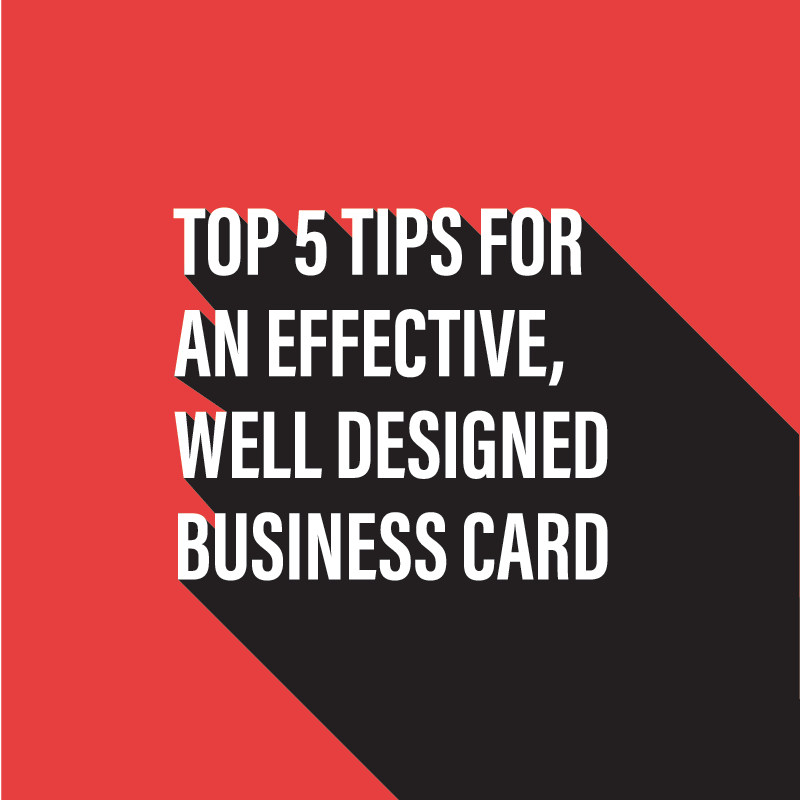 I am a firm believer that even in today's digital and social media age, that business cards still play a key part of your brand arsenal. However, I have received some pretty badly designed and printed business cards over the years and there really isn't any excuse for that. I have designed hundreds of cards in my career and with a bit of thought and careful layout, you too can create a business card that is effective and will get you great results.
In this blog, I'm going to give you 5 tips for an effective business card that will up your game and give your branding an edge when it comes to networking and distribution of your cards. Let's go.
Tip #1 - KISS (Keep It Simple Stupid)
Don't overcrowd your card with too much information. It should contain only the most pertinent details. White space is just as important on printed matter as it allows your content to breathe. Don't feel that because you are paying for something that you need to cover as much of the paper as you can. Less is more.
These are the main details I'd recommend that you have on your business card:
• Business Logo
• Name
• Telephone
• E-mail
• Website
• Social
If your business is a physical store, then you will probably want to put your address on there too. Otherwise, I'd suggest that there is probably no need to have it on your card, especially if it results in a cluttered looking card.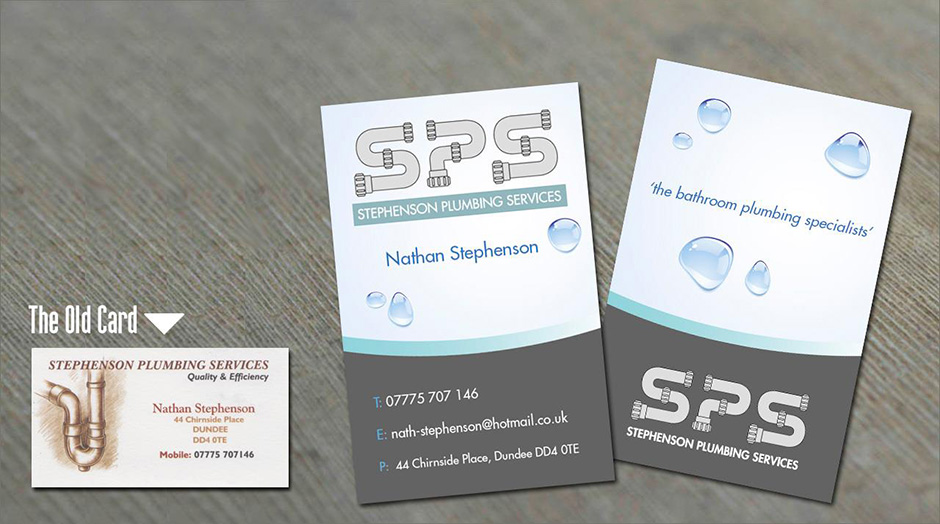 Original Vistaprint card on the left with updated design by Pixels Ink on the right.
Tip #2 - Card Stock / Finish
You want your card to be the best of the bunch right?
The majority of business cards are printed on the same white card stock. So, why not go for a heavy stock weight of card, something with texture. Or what about having them embossed or matt laminated with a spot varnish. Lovely!
If you go to town on your card stock and print finishes then the recipient will most likely want to keep your card and show it off to others.
Stay away from cheap business card offers like the ones advertised on Vistaprint. It might seem like a real bargain, especially if you haven't set aside much of a print budget, but invariably the paper stock will be thin and the finish sub-par.

Spot Varnish Business Card
Tip #3 - Use a standard size
Business cards in the UK and Europe are generally 85mm x 55mm (credit card size) and you ideally want to stick to that format. By all means, round off the corners, have a shape punched out, but try not to vary the card size. Most wallets, purses, card holders etc are designed to fit this standard size. If yours doesn't fit it is more likely to be discarded and / or lost.
In special circumstances where you are maybe trying to promote something, and you want to catch someone's eye, then you could try an unusual sized card. It would be my advice to do something with the card stock or the print finish instead, as mentioned previously.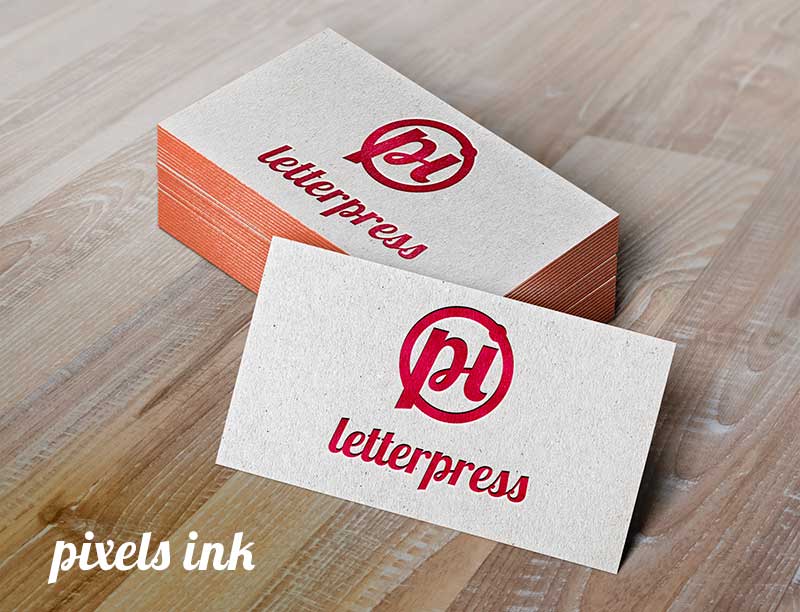 Letterpress Business Card Mockup
Tip #4 - It's a business card, not a leaflet!
I've seen some extremely busy business cards where the owner has apparently used a crowbar squeeze on as much information as possible. This results in a lot of small and squashed text and imagery that you'd need a magnifying glass to make out.
To this day, I am amazed at the number of people that don't utilise both sides of a business card. The costs difference between single-sided and double sided-printing, especially on standard card stock is minimal.
When using both sides of your business card, then like the front, keep it clean and minimal. Let the card breathe. Maybe add your strap-line or some bullet points. Remember, your cards primary use is to pass on your contact details, it isn't an advertisement medium like a leaflet or flyer.
You can, if needs be, get a folded business card which will give you 4 or even 6 panels to use. I don't usually recommend these as the card stock has to be thinner to allow for folding, otherwise, the cards can be too bulky. I'd much rather have a well-designed business card and an accompanying leaflet or postcard that contained product or service information.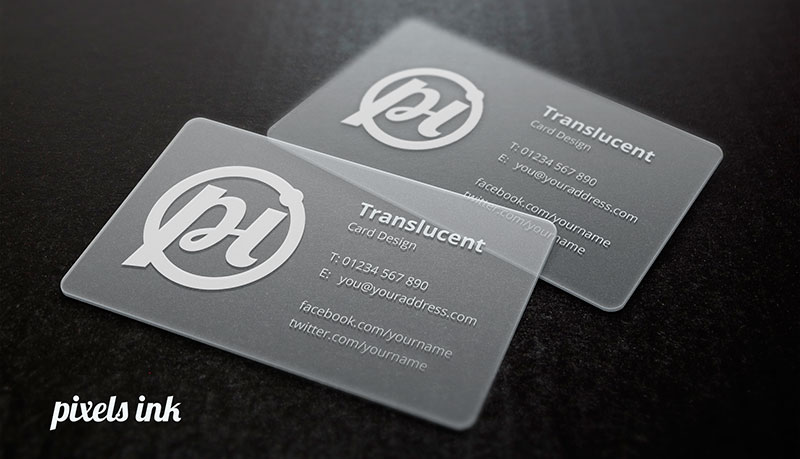 Letterpress Business Card Mockup
In my opinion, fonts can make or break a design. If you aren't trained in design or have a good knowledge of font pairing, the chances are your card may end up looking like a font car crash.
If your idea of a fun font is to swap out Arial for Comic Sans, step away from the PC / Mac now, please.
There are a few good websites out there that will give you examples of great font pairings that work well together. Not all fonts are free to use, so be prepared to pay for any that you like the look of and want to use.
Creative Bloq have created a list of 20 free font sources that you can access HERE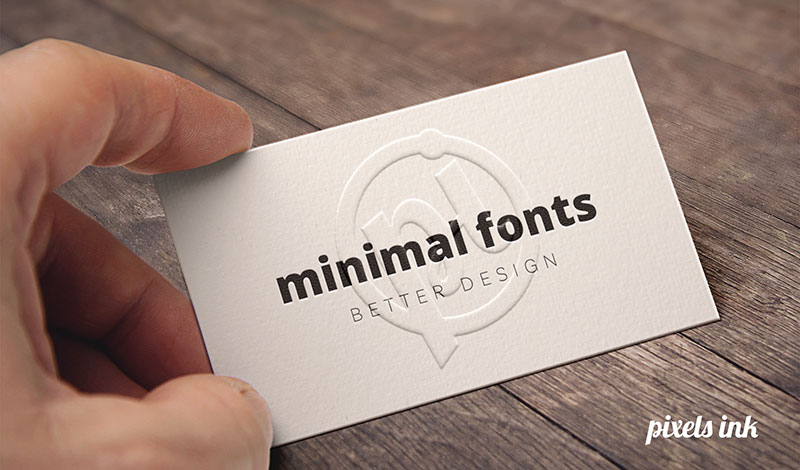 Embossed Business Card Mockup