Well folks, this is my first ever blog post. It has been a long time coming but something has put a spark into me that's got things moving and I'd like to let you all know what that 'something' was. The writing may well be terrible with bad grammar and spelling but hey, at least I am finally doing it.
Last week I attended a half day workshop and full day conference in the fine city of Edinburgh and it has changed my life. I know, I know I can hear you tut and see you as you roll your eyes back in your head and thinking yeah, whatever you say buddy. I can hardly believe it myself, because come on now, we all know that most conferences are pretty goddamned dull!
Well I can assure you that The Content Marketing Academy 2015, TCMA2015 for short, was superb and an actual life changing event for me and this is how it did it.
The Workshop
On Thursday September 3rd at a workshop in the COSLA centre in Edinburgh I had the pleasure of being in the company of over 50 delegates who, like me were keen and eager to soak up the knowledge of a certain Marcus Sheridan - The Sales Lion.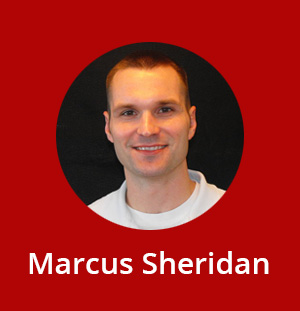 Marcus is a world renowned speaker on Content Marketing and has been giving keynote speeches around the globe on the topic for over 5 years. Marcus doesn't just teach the theory of content marketing, he lives and breathes it. Little wonder really as it saved his business - River Pools & Spas - from certain ruin after the financial crash in 2008. I'm not going to go into the full story of how he achieved success but suffice to say, it was as simple as answering the questions that his customers asked of him and his company. Crazy isn't it, that answering questions can raise your websites hits from 2000 a month to nearly half a million or that one single blog post can make your business $2.5 million. ONE.....SINGLE....POST! Now who doesn't want to listen to a man that has achieved this??
It was a half day workshop and I've never taken so many notes in my life! Marcus was like a whirlwind of enthusiasm and energy. His rapport with his audience was palpable. He called everyone by their first name and really connected with everyone in the room. The afternoon went by in one almighty blur, my head was spinning and at the same time felt ready to burst with all of the new ideas that I was generating. This was a new experience for me because prior to this day I had found it incredibly hard to come up with ideas for things to write about that might engage my target audience. Marcus got rid of that block, he full on photon torpedoed that sucker right out of existence and suddenly my brain was on warp factor 10 and buzzing with ideas.
I took over 30 pages of notes that afternoon with insights, tips, purpose, questions, lists and ideas. It all condensed into one simple mantra that Marcus gave - THEY ASK, YOU ANSWER!
It was an amazing afternoon!
I'll keep this bit short. On the Thursday evening there was a meet up in a local bar to which many of the delegates attended to have a drink and discuss the afternoons workshop.
There was also a pub quiz - which my team won! We were called 'There's Only One Laura Lucas', and indeed there is indeed only one. We were a bit astounded that we had made it to the tie-breaker because we were sure we were rubbish and got a lot of answers wrong, it just turns out that everyone else was rubbish too. I managed to secure our team the win and a bottle of MOET after getting the tie-breaker question right.
The Content Marketing Academy
This was the main event, the big enchilada, the full muffin, etc etc. This was the day that we would get to hear from 6 speakers who all had their take own take and experiences of content marketing along with other skills.
First up: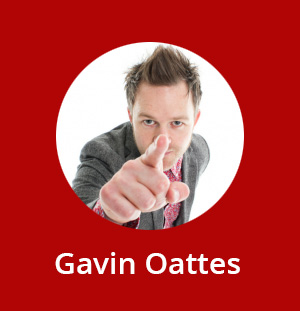 Gavin Oattes (@gavinoattes) was the perfect first speaker for the conference as quite a few delegates had stayed out rather late the previous night and were in need of a bit of a wake up call. Gavin delivered that and he did so in spades through humour and great stories.
Gavin's business is Tree of Knowledge who believe that fun is an integral part of our lives and that as adults we need to embrace it in the workplace. He had us all standing up and jiggling around making silly noises which broke the ice in the room. He had us in awe at the polo on a string trick and his stories about his teacher training and subsequent school placement were hilarious.
Behind all of the jokes and the play was a serious message though. Don't get stressed out about the silly things, life is too short and you don't want to be the one that sucks all of the joy and life out of the room. As Gavin put it, don't be a Mood Hoover!
LOOK AT ME! I'M A SAUSAGE ROLL!!
It was an inspired first speaker, I take my Baseball cap off to you Chris Marr.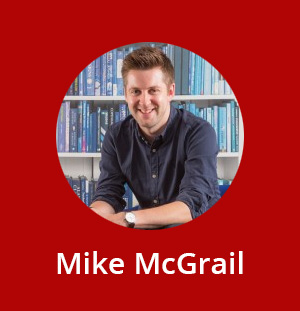 Next up on stage we had Mike McGrail (@mike_mgrail) who runs the social media , content and digital marketing company Velocity Digital. Mike's place at the conference was clear to see from his knowledge of the main social media platforms. Once you got over the incredible clothing ensemble of jacket, t-shirt, kilt and white baseball boots Mike's nuggets of information were invaluable.
Who knew that my business Facebook's reach to my page likers was a scarily low 2.5% of the total! It is clear to see that Facebook are really, REALLY wanting you to pay for reach now. Mike did go on to say that paid reach can work, and that you should do a lot of A/B testing on adverts to get the best out of it and to make sure you are doing things right.
You could tell that Mike was passionate about the subject, getting loud and angry when something pinched a nerve with him.
I took a lot away from mike's session, my notebook is a testament to that and I'll never forget the fart anecdote for the rest of my days. You had to be there.....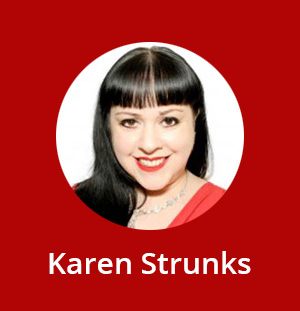 Karen Strunks (@karenstrunks) was next up on the mini podium at the front of the room. I'd read a little bit of Karen's story prior to the event as she is very much all about personal branding and this is something I am very keen to use in relation to my business.
I will be honest here and say that I took next to zero notes when Karen was speaking. Everything she said rang so true with me that I didn't need to, I wasn't going to forget it. Her personal story from being depressed and locked in to a 9-5 job and leaving to become a Dominatrix which then evolved into being a photographer, social media expert and now being happy and being herself was truly awesome and inspiring.
It all hit home how much the journey had meant to Karen when she was asked the question 'what would she say to her younger self given the chance?' and it all got a bit emotional for Karen. This was what it was all about for me, the personal thing, being yourself, not giving a shit about what others think about you. being true to self.
I did write down one thing from Karen's talk and it was this - ACT ON YOUR INSTINCTS
Arriving on two legs and not by zip wire as he would have liked Stefan Thomas (@noredbraces) was there to tell us all about why we should all still be out there networking in the real world and not just digitally through social media.
I had already been in contact with Stefan through Facebook and Twitter as he is the author of Business Networking for Dummies. I was lucky enough to be able to buy a signed copy from him earlier in the day 🙂
I am a firm believer that business networking in the real world is still one of the best ways to get business, but only if you are doing it right. By nature I am a shy person and networking still gives me the absolute fear. However, hearing stories from Stefan about his first networking event, which sounded way more terrifying than mine and how over the years he gathered skills and ways of networking by watching and doing was great. It made me even more determined to keep going with my monthly networking meetings and I can't wait to get stuck into his book to become an even better networker.
As Stefan says - YOU CAN'T SQUEEZE AN ONION ONLINE!
You can buy Stefan's book 'Business Networking for Dummies' from Amazon.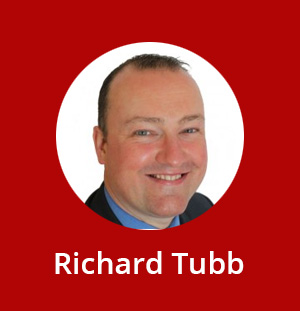 I knew a little of Richard Tubb's (@tubblog) background but other than the title of the talk that was written on my lanyard card I was pretty much in the dark as to what I was going to learn.
Richard was there to tell us how to make customers out of contacts and he was able to clearly illustrate this through the use of his Chewing Gum Man story. The bare bones of which are, you should always be interested in what other people have to tell you whilst networking, even if your first instinct is that you will never be able to do business with that person. Take an interest in the other person, memorise their story and help them where you can because you never know when that favour will be returned.
Richard also educated us on how to utilise those hundreds of LinkedIn contacts that we all have. Nobody likes LinkedIn, it is clumsy and clunky but Richard was able to give me a whole new view on it and how I could use the many, many contacts I have on there.
Richard's ethos was - IT IS REMARKABLY EASY TO BE REMARKABLE
He showed us how to be just that.
It's that man again, Marcus Sheridan (@thesaleslion) back to give the closing talk of the day and whoah, if I thought he may relax and take it easy as he'd done 4 hours the previous day at the workshop I was seriously wrong!
Half of the delegates in the room hadn't had the privilege of hearing Marcus speak in person yet and they were about to get a baptism of fire. Before that though, he said "I believe we have a certain person's birthday today" at which point he headed straight for Kate McQuillan (@kate_mcquillan). Kate is what you could call a disciple of Marcus's when it comes to content marketing and has done awesome things with it for her pet business.
With the birthday greetings over Marcus went on to give a 100mph review of of the previous days workshop for those that hadn't attended. I've never seen people write so fast, trying to get down all of the golden nuggets of information that Marcus had to give.
He then went on to give us some real world examples of other businesses that he had helped out through content marketing techniques and the massive, and I mean massive changes it had made to those people and businesses.
It is at this point that I'd like to talk about what it does mean to people, on a personal level outside of the business implications. For his last few slides, marcus told us of the huge impact that being a salesman earlier on in his career had had on his home life. Effectively he was never there as he was out on the road making sales 16 - 18 hours a day. Through content marketing that all changed, the sales process was shortened by having 70 - 80% of most sales already in the bag before the customer even met with the sales team. This pretty much means that personal time can be expanded and a better work / life balance achieved.
It was quite an emotional last few minutes of the conference as Marcus talked about his family, with some them actually present in the room as they had made the trip to Scotland with him. For me, it showed that content marketing isn't just a means to make more money, it is a means to a better way of life.
A life changing event in both business and personal perspectives.
A massive thanks to Chris Marr (@chrismarr101) for organising what has been the best workshop and conference I have ever attended. To all of the speakers who have given me so much to take away and implement in my little business. To everyone that attended, I never got to speak with you all but I felt a close connection to everyone in the room.