For this blog post I am delighted to open the floor to the fantastic Nicola Donnelly, who has written a great piece on buying gifts for designers. I must say, this is a very timely post as I am publishing this blog a day before my very own birthday.
So without further ado, I shall hand you over to Nicola.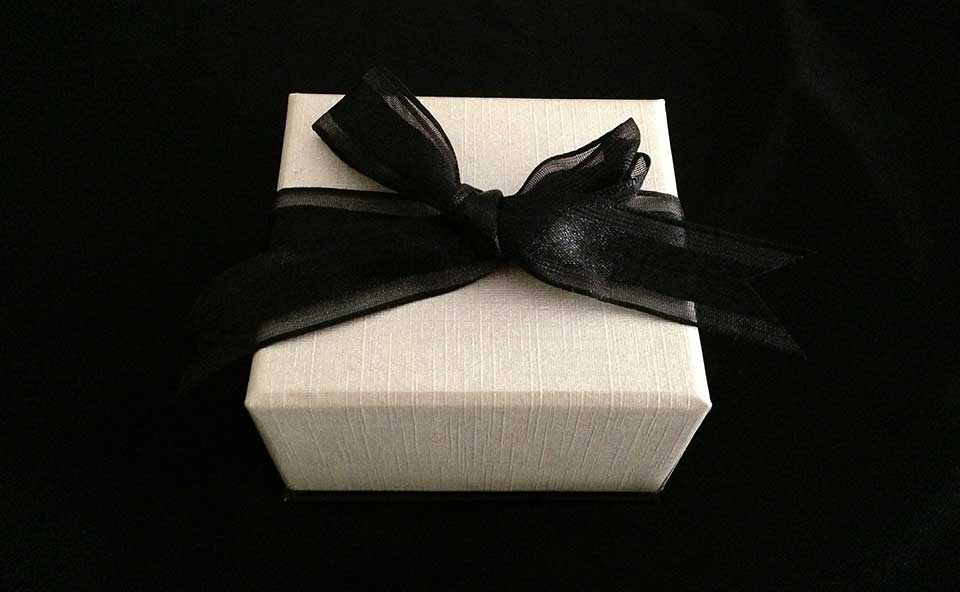 As we all know, designers have great taste. A well-trained eye for detail, very specific likes and even a small shift in kerning* on the packaging can take a product from great to junk sale. This is why buying them gifts is a NIGHTMARE. However do not despair… I have done a round-up of some options you can try. Let me know how you get on!
*kerning – something designers care about A LOT. It's about the spacing between characters in a font.
1. Gallery gift shops
Museum and gallery gift shops are some of my favourite in the world. The buyers are museum people so take world-class expertise in curating and apply it to the commercial world of gift shops and you have gift gold. Often goods will be branded by the museum and sometimes they will be replicas of the exhibits. Avoid the miniature Van Gogh magnets and stick to contemporary. A very classy hardback notebook or quality, organic cotton tote in an iconic design is a safe bet. I have bought some great gifts when great brands have collaborated with museums, such as Tatty Devine and the Design Museum's cycle exhibition.
http://www.tattydevine.com/bicycle-necklace-red
My faves – V&A, London; Asmolean, Oxford; Fruitmarket Gallery, Edinburgh.
2. Pantone
It's been done for a while now but it's a classic. In fact, it might even be 'meta'. Pantone is the colour chart of dreams. The standard, the royalty, the freaking Kellogs of designer colour. Thankfully someone realised there was a market for gifts featuring this iconic brand. There is a nice selection on Red Bubble. In fact, Red Bubble is also a great site for off-the-beaten-track gifts.
3. Iconic brands
Speaking of iconic brands… I bet there is one the designer in your life loves… In Dundee where we are, it might be Keillor's marmalade or classic comic strips. But really it could be anything – Cadburys, the BBC, Heinz soups, Liberty of London. You can go from a subtle pin badge, geeky t-shirt or a classic piece of porcelain kitsch.
4. Kitsch
This is one to tread carefully on but kitsch done well (or particularly badly) is excellent. Kitsch can make a good gift if you know the person very well. A 90's Tinkerbell figurine is either going to go down very well or very badly. For example, my husband was delighted by his mini Tolstoy – he's not a designer, but a history graduate. Anyway, I digress…
5. Font fascination
Solid designer territory here: designers are crrraazzyyy about fonts. Imagine Clintons is the Comic Sans of gift shops, you want to avoid that like the plague – unless you are being ironic... then it's probably ok. Go back to the kitsch section.
To continue the font metaphor, Calibri is John Lewis. A good all-rounder. Solves most problems. It feels clean and comfortable.
A designer probably doesn't like either though they probably want something specialist. They might even have designed their own… Something I think they will love though is a letterpress product and this set from Wild & Wolf is a cracker…
It's available from another great website, Literary Gift Company.
http://www.theliterarygiftcompany.com/letter-press-fridge-magnets-10609-p.asp
6. Luckies of London
This brand makes me smile. It is very clever. It combines cultural references and everyday objects and twists it into a fun item of utility. Utility is important with designers. Everything has to earn its place. Which brings me to a key point…
7. Less is more in design
Don't worry about how much it 'looks like' you have spent. Designers understand quality and the value of materials more than most. That perfect, well-chosen gift with a purpose and a place will mean more than a bag full of stuff. It's true that sometimes they seem to have expensive taste. But it's not about quantity with them. Just ask them about their favourite luxury paper stock…
8. Stationery gifts
That flowed very nicely! Even the most digitally-entrenched designers will find something of interest in the stationery world. This is definitely a place to buy quality. For accessories for your gadgets try Campo de Marzo, Liberty of London stationery department has some of the best notebooks, leather journals and accessories in the land. A little place I discovered near the Columbia Road flower market is choosingkeeping, luckily they are online if you can't make it down there.
https://shop.campomarzio.eu/
http://www.liberty.co.uk/fcp/categorylist/dept/home_Stationery
http://choosingkeeping.com/
---
---
I hope that helps! Are you a designer? What's the best gift you've received? Is a moleskin notebook really an industry requirement? If you have any other ideas please do leave a comment and gifts for Col can be sent to the usual address.
About the author
Nicola Donnelly works in marketing and is a former gift shop owner. She enjoys thoughtful gifts, independent bookshops and trips to London. She lives in Dundee with her husband and without a pet dog. That's a sore point.
You can read more from Nicola over at NicolaDonnelly.com