Connect with your customers through brand storytelling.
---
Pixels Ink eats, sleeps and breathes logo and brand design. I love helping my clients tell their story through branding, to better connect them with their customers, creating brand loyalty and trust.
Fantastic Logo Packages
Bringing together all of the things that you need to launch a successful brand identity.
View Packages
Is your logo tired and looking dated?
Do your marketing materials suck?
Finding it hard to attract new customers?
Pixels Ink graphic design can solve these and many more brand related design problems that you may be having. You don't have to wing it anymore because with my exceptional skill and knowledge in graphic and logo design I can take the dullest of brands and make them shine.
Call Me Now
Pixels Ink's Services
The best in graphic, logo & digital design
Design
Graphic Design solutions that attract attention and work for your brand.
---
Logos
Your brand is everything and I can make sure that your logo design is awesome!
---
Digital
The digital world is vast. I get you noticed and ahead of your competition.
---
Print
That physical touch point between you and your customer.
Let's Print!
Portfolio
Pixels Ink carry out many types of design for all types of industries. This includes logo design, brochures, business cards, flyers, posters, exhibition stands, stickers & labels. Check out my portfolio to see a wide range of examples.
View my work
---
YEARS COMMERCIAL
DESIGN EXPERIENCE
---
Why work with me?
There are so many graphic design companies out there, it really is difficult to choose one. Pick the cheapest or the fastest and you could end up with a result that doesn't meet your standards or your goals. If you're looking for a designer that listens patiently, offers advice, and gives you what you need, not what you want, then we are off to a good start.
I am committed to getting the results that you need. I start every project by undertaking a full assessment of your requirements to get a true understanding of where you want to be. We then look at all of the options open to you and create a project plan that best suits your budget and goals.
My aim is to create materials that will speak to your audience and raise awareness of your brand and I use my knowledge of strategic messaging and communication to do it. Couple that with a strong design sense, great tea/coffee making abilities and a sense of humour and the result is more than a great-looking design. It's an effective one.
If it is awesome graphic design, logo design or digital design that you are looking for, then I am the designer you need!
---
A sample of the clients I have worked with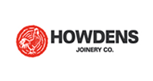 ---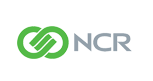 ---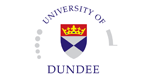 ---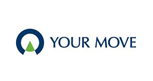 ---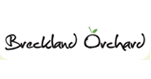 ---
Pick up the phone
01382 217712
---
Send us some bytes
hello@pixelsink.com
---
Put it in writing
Pixels Ink
Unit 2
District 10
25 Greenmarket
Dundee
DD1 4QB